Thank you for you interest in our cattle. We are currently remodeling our website.
Please use the address below to access our new & improved site.
https://windemerefarm.wixsite.com/windemerehighlands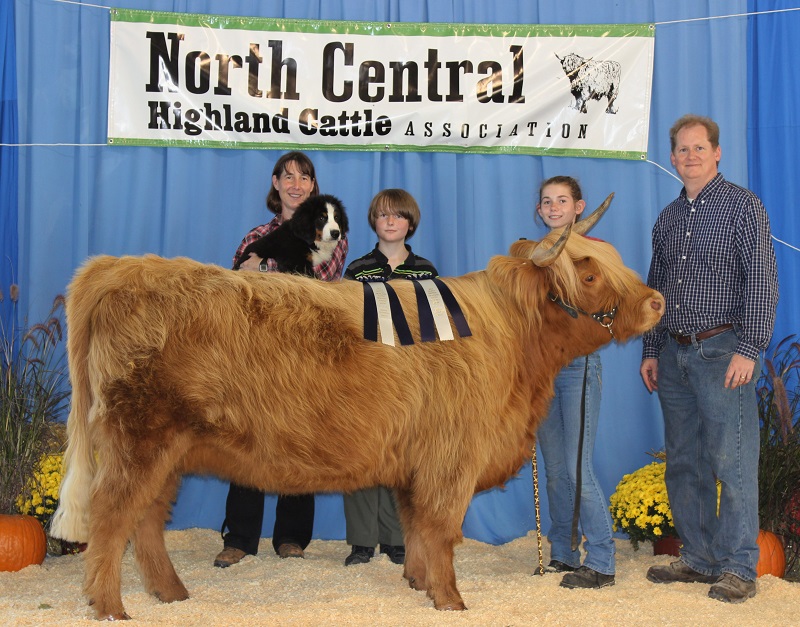 Windemere Alibi, 2014 NCHCA Open & Junior Show Grand Champion Female


Windemere farm is a breeder of Registered Highland Cattle located in Junction City, WI.


Our Philosophy…
We follow Beef Quality Assurance guidelines and work closely with our veterinarian to monitor the health of the cattle. Our cattle are vaccinated according to current recommendations for our area and dewormed regularily. Our AI work is performed by a team of breeding specialists and hooves are trimmed regularily by a certified cattle trimmer. We are fortunate to have a great team of people to work with.
Our feeding program is monitored by our Ph.D. nutritionist with input from industry experts. We use pasture as the primary source of feed during summer months and locally grown hay during the winter. We do not supplement grain to the herd, though we often use lick tubs to provide sugars and nitrogen to optimize rumen function. Show cattle are fed grain during the show season and all cattle are on a balanced vitamin and mineral program.
The handling facility was designed to make handling easy for the cattle and easy for the handler. We use low stress handling techniques and a facility that was designed to work with the cow's natural tendencies. The crowd area and curved raceway take advantage of the natural tendency of cattle to go back where they came from. The headgate and chute were custom built for horned cattle allowing them to enter and exit easily. The facility makes it easy to work with the cattle.